Camp Fire, California's Deadliest In History, Now 100 Percent Contained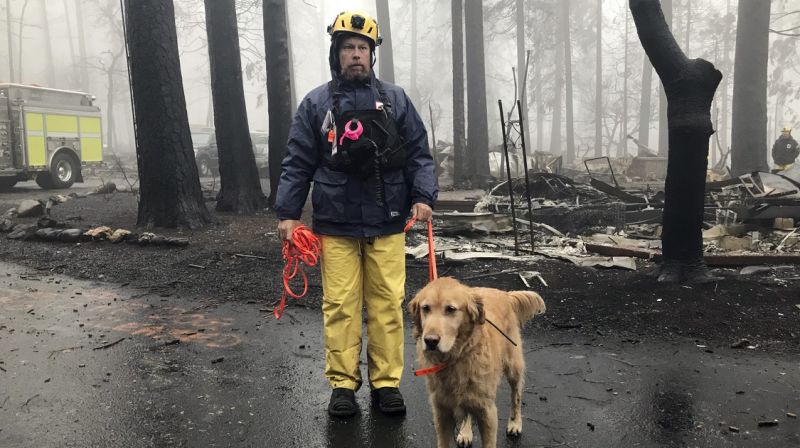 The devastating Camp fire ― a massive blaze that engulfed more than 153,000 acres, killing at least 85 people and destroying nearly 14,000 homes in northern California ― is 100 percent contained, fire officials said Sunday.
The New York Times notes that containment doesn't mean the fire has been completely extinguished, just that firefighters have created a line around it.
"They're going to be working on it for months," Brigitte Foster, a spokeswoman for the Camp fire unified command, told SF Gate. "Within the perimeter, there are stumps and burning roots that are underground, and we still need to try to pull those up and remove the heat."
#CampFire [final] Pulga Road at Camp Creek Road near Jarbo Gap (Butte County) is now 100% contained at 153,336 acres. Unified Command: @CALFIRE_ButteCo, @ButteSheriff, Paradise Police Department, and the USFS.https://t.co/CJkryyPNVZpic.twitter.com/TjMmiLrRQQ
— CAL FIRE (@CAL_FIRE) November 25, 2018
The Camp fire, which began on Nov. 8, quickly became the deadliest such event in state history. Authorities have yet to identify a cause, but strong winds and extremely dry conditions helped the fire race across the parched California landscape.
Rain during the Thanksgiving holiday weekend helped officials quell some of the blaze and establish full containment, and more storms are predicted in the coming days. Paradise, the epicenter of the destruction, has seen more than 3 inches of precipitation, according to the National Weather Service.
Officials have warned about the possibility of mudslides after most of the vegetation holding soil in place was burned away, but none have been reported yet.
Search and rescue officials are still sifting through the wreckage looking for people killed by the fire. Some 249 people are still missing, many of whom are from Paradise. Daily death tolls have steadily increased over the last few weeks, and authorities said they found three more bodies on Sunday.
Authorities began lifting some evacuation orders this weekend, but thousands of people are still displaced and may not be able to return home for some time. Some people held impromptu Thanksgiving celebrations in hotels or emergency shelters.
This article originally appeared on HuffPost.